Encino & Los Angeles California Individual Life Insurance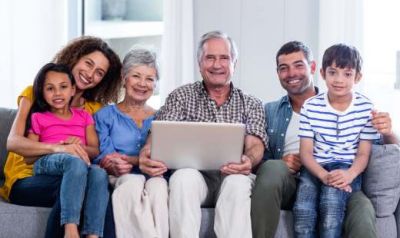 Which is the right California Individual Life Insurance policy usually depends on your future goals. Do you wish to provide a tax free income for your beneficiaries, Pay off a Home Loan, have funds for the payment of College expenses, or early Retirement ? There are also Life Insurance Policies that will help pay towards Long Term Care and Chronic illness expenses. Whether it's for paying Estate taxes,replacing the income lost if you die unexpectedly, or gifting to a charity, Boxer Insurance will help you choose the right policy to fit your needs at an affordable price.
Individual Life Insurance can be important for:
Mortgage Protection- Pay off your Home Loan in the event of Terminal illness, Death, Chronic or Critical Illness.
Retirement and College Savings- Life Insurance can Build Cash Value when structured properly.
Income for dependents - a life policy can provide much needed income for your dependents when you die or become disabled.
Inheritance - using a life insurance policy as an inheritance even if you don't have substantial assets to pass on to your beneficiaries.
Used to pay taxes or other types of debt.
Final expenses - using life insurance to pay for funeral and burial expenses.
Making a charitable contribution
Help pay towards Long Term Care and Chronic and Critical illness costs.
Life Insurance options in Encino & Los Angeles California
Age, health history and Gender are the key factors in the premiums you will pay. Although you can purchase a policy at any age, the younger you are the more affordable the policies will be, and the greater the potential for building cash value in certain policies.
All life insurance policies are designed to pay a Death benefit when someone dies. The most common types of life insurance are Term ( usually 10 -35 year periods ) and Permanent (Whole life, Universal life,).
Term Insurance is usually the most affordable type of coverage. The term of the policy usually lasts between 1 and 35 years and pays only if a death occurs during the policy term. Term policies can be level term which means the death benefit will remain the same throughout the duration of the policy, some can be decreasing term which mean the death benefit drops over the course of the policy's term. When the policy term ends, you may or may not qualify for new coverage based on your health, and based on your age. Many Term policies have convertible options to switch to a Permanent Life Insurance policy even if you are not as healthy as when the Term policy was first issued.
The advantage of Permanent Insurance (Universal and Whole Life) is the death benefit and premium will usually remain the same during the duration of the policy. These policies can also build cash value which may be withdrawn or loaned similar to a savings account. Cash Value can be a great tool for College Savings,Supplemental Retirement Savings,and many other life expenses.
The main 2 types of California Permanent life insurance are whole life, and universal life, although there are variations within each type. Universal Life can be variable UL, guaranteed UL, Indexed Ul, fixed Ul. Whole life can be traditional participating (dividends), or non participating whole life. Policies can be funded with one Single Premiums, or paid over 7,10, or 20 years, or paid thru your lifetime. Policies can be setup as second to die policies, survivorship benefits for the 2'nd spouse after the first spouse dies,these are often used in estate planning solutions.
Our agents at Boxer Insurance Services can guide you through the different types of California life insurance policies available and help you choose the policy that will best fit your unique needs and goals. Let us help you now.